Hey everyone!
Here's another view inside the development of BeamNG.drive. This time there's not only screen captures, but also some photos and videos. Hope you find them interesting 🙂
Remember that you can keep track of development by subscribing to the developer subforum - that's where the content in this post came from.
But first, here's some fun facts (…if you like numbers): I've briefly analyzed a subset of our code repositories, which are the internal development places where we work on the game, store most of its associated files, etc.
The following stats correspond to only two of those code repositories:
We've uploaded around 2340 changes to them since the last game update.
That's equivalent to around 42 changes per day.
The day with the lowest amount of changes was September 2 (Sunday), with 1 change.
The day with the greatest amount of changes was September 7 (Friday), with 128 changes.
On top of that, there's also the effort that doesn't necessarily get reflected as one of those 'changes': Quality Assurance, Mod reviewing, Support, Research, etc:
Our support team has attended 1123 tickets (around 27 per day) since the last update.
These, in turn, prompted 2052 responses in the form of emails (forums and social media support is not included in these numbers).
People have sent 2474 debug reports to us. These help us when we need extra information to debug any issues you may experience.
We have seen 2213 mods. Phew!
Alright, that's enough numbers. On to the media!
What you see here will **NOT** necessarily reach the next update or the final version If it does, it is **NOT** representative of what it may look like More work happens behind the curtains - this is **only** a random selection!
Italy progress
Swapped out the old asphalt texture that was extracted from a photograph to one built in Substance Designer, looks better now.
Also changed out the old roadsides for ones built in Designer as well: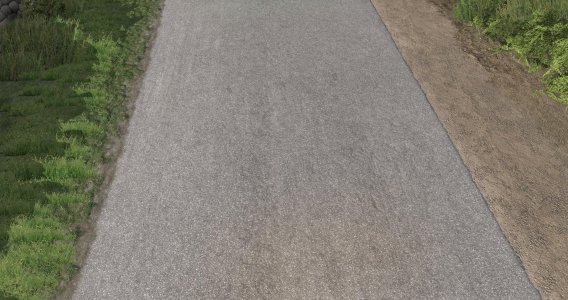 New tools in the works …
We can also change groundmodels on the fly now 🙂
Italy progress
Haven't updated in a while, better grass colours, more work on the dirt roads, new guardrails and a few other things: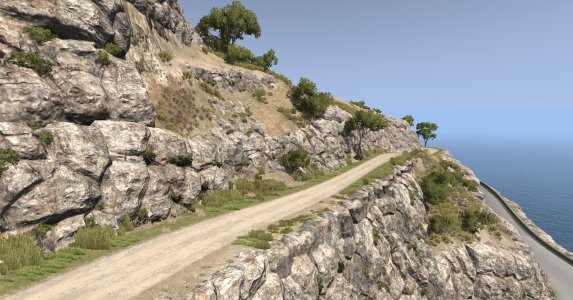 Two-Step
A little something 🙂
(Note the messages app in the beginning)
Recording scrapes and grinds for impact audio system
Some impressions of the last recording session for the new audio system. Next up: scrapes and grinds.
What if a vehicle flips upside down and the body scratches against asphalt? What if the same thing happens on gravel? Or the exhaust system gets detached and scrapes against the floor? Those questions need answers also in terms of audio. Scrapping a whole vehicle outdoors might have been fun, but this time we decided to re-create the sounds in the studio, using car parts and different surface types.
Please Note: Everything here is a work in progress and in no way reflects the final quality or confirm their presence in-game.
So here are some pics and a short clip of the recordings we´ve made:
After mixing and editing the recordings, we will implement them with our audio middleware FMOD and use physics parameter from BeamNG.drive to change the sounds in real-time.
Stay tuned!
Track Builder
Hey guys. I've been working on improving the Track Builder, adding new features, to give you a powerful tool to create 3d Tracks. Here, I want to show you some new features.
More grid forms
Previously, the tracks were forced to be on a triangular/hexagonal grid, allowing only 60° turns. Now, you can also select a square grid for those familiar 90° turns and orthogonal roads. Additionally, you can create arbitrary curves where you specify the radius and angle. In the image below, you can see all three types of tracks.

Additional Border types and textures
Now it is possible to change the border of the track, selecting from a range of borders forms, as well as textures. The picture shows four border types: The regular border in blue, the bevel border in red, rail border in green and wall border in orange.

Parametrized borders
Some of those new borders can have different forms along the track, for example the height of a wall. The next image shows some varying heights.
Interpolations
Previously, the values for the height, bank and width of a track would be interpolated between two key values with the same interpolation function, to ensure a smooth and gradual change from one value to another. Now you can chose how to interpolate between the values.

Obstacles and Objects
Through the Editor, you can now place a variety of objects on the track. They can be moved, scaled and rotated. This way, you can place ramps to jump on, bumps to drive over, or rocks to evade.

Track Preview
Of course, we will provide you with a number of tracks. Here is a preview of two tracks which make heavy use of the wall and obstacle feature.

Bonus Video
Enjoy.
Italy progress
I improved the background a lot over the simple dirt texture I stretched over some polygons last time: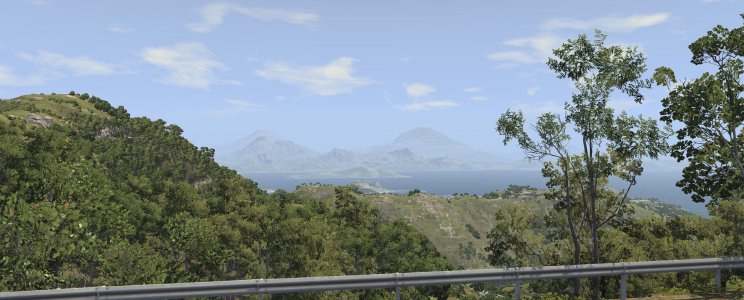 The map feels a lot less lonely especially on the cliffs: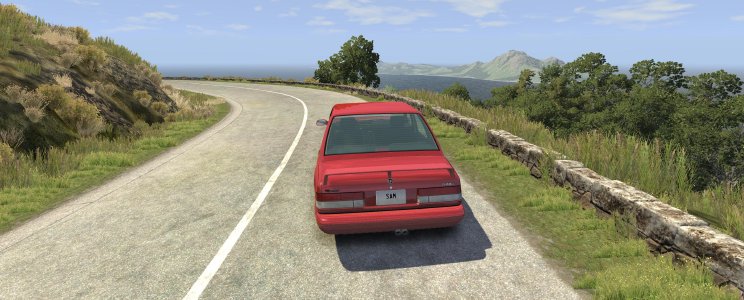 Soon to a planet near you
We worked on some small gravity improvements.
Not sure when or how it will be released yet. Video was too awesome to not share 😀
Soon to a planet near you
[…]
For each of the vehicle's nodes, it calculates the full Newtonian gravity for all planets. So yes it'll get weaker and yes it'll pull the car towards it from anywhere on the map. The gravity calculations are also correct while inside the planet. So for example at the center of the planet the gravity will be 0.
About the why, well, why not? The main concern with something like this is if it'll affect the performance of the "normal" simulation. We found a way to add this feature without affecting the performance under normal circumstances (without any planets enabled).
[…]
It supports multiple gravity sources. You can also change the sources on the fly and have different sources per vehicle.
Autobello Piccolina
Today we're introducing a new Italian marque – Autobello!
Autobello was founded by Vincenzo Bello in 1948 to build affordable family cars after the second world war.
From 1957 to 1973, the Autobello Piccolina was produced in several different configurations. Powered by a rear-mounted air-cooled flat-4, it's rear-wheel-drive, has torsion bar suspension and is extensively customizable. Light weight and lively handling characteristics combine for a thrilling drive.
What you see here will **NOT** necessarily reach the next update or the final version If it does, it is **NOT** representative of what it may look like More work happens behind the curtains - this is **only** a random selection!