The race update wouldn't be complete without a proper race track would it 🙂
The track has two major configurations; a long high speed course and a shorter version with more turns suitable for slower vehicles. Both of these are figure eights and feature a fair amount of variation.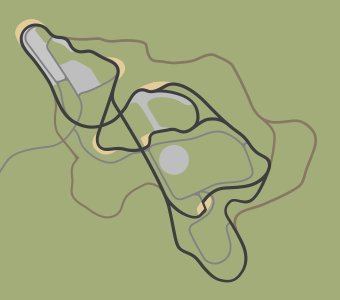 It seemed a little plain to just have a normal track though so there is actually a much older track dating from the fifties (or something) that has been forgotten and overgrown. Despite the width this resembles the other new map East Coast USA more. The new track incorporates parts of the old and it's possible to have configurations using both old and new. You can follow a brand new bit of track and drive off to where it hasn't been maintained and you're in the middle of a forest.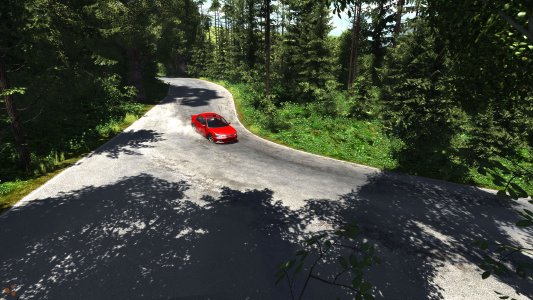 Right now the track requires only cosmetic additions; the road surface of the main track, barriers, rumbles etc are all in place.
DrowsySam and gabester worked together to almost completely fix the wheel shaking problem that was plaguing many of the vehicles such as the Bolide.
Estama has also been working his magic with vehicle collisions: