Hello guys. Lisa here!
Let me  introduce one of our characters. Anna, who will make appearance in the Career mode.
I'm going to show you a bit of development for her character design.
These are the first, very very rough sketches I did for the "Mechanic Character", who will help the player out and give quests.
In the end, we picked her.
Now, since she is a mechanic we decided to stick with a easily recognizable uniform, but gave her a bit more of a own 'style'
(red shirt, necklace, hairdo etc)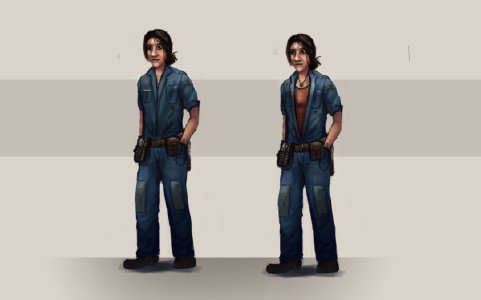 There where a few versions for hairstyles and details
We settled for the third one. Now for a a fixed anatomy version and a character sheet  (almost there)
We thought about changing the art style for her to fit the cut scene style a little better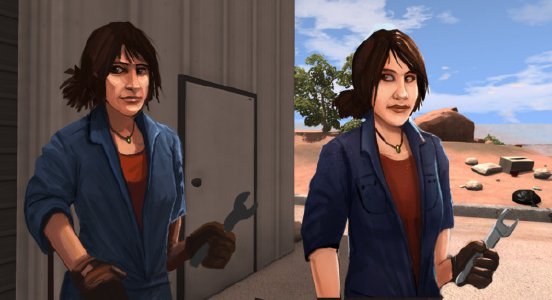 But decided that the style we had before was close enough to the cut scenes to not cause a big break in style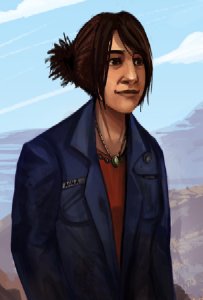 I had one last idea to change her overall color, but we decided to keep the blue one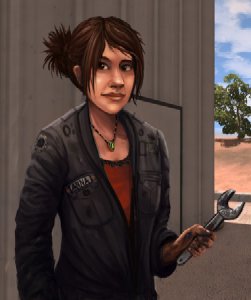 So this would be the final version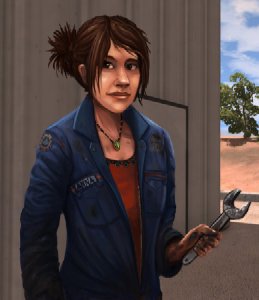 Over all, Anna was quite easy to design because of her profession, but a lot of fun none the less.
I hope you enjoyed reading!
Edited: Text was giving the wrong impression that Career mode is "upcoming" soon. We are still in the design phase.